Rotary Event at Cleopatra Hotel
Attended our Rotary Meeting where we have had the opportunity to enjoy our main speaker, Minister of Energy, Commerce and Industry Natasa Pilides on the subject «Recent Developments in Energy and Trade and funding programs from the EU for new investments.» The Minister gave us detailed updates on major projects in the pipeline of her Ministry.
Photos with the Minister Natasa Pilides and the Founding Partners Stavriana Antoniou.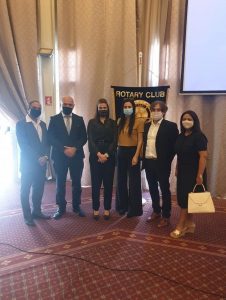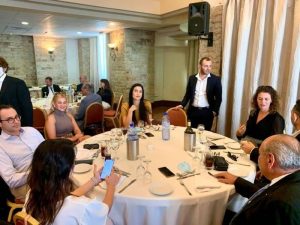 Get in touch with us via info@aapartners.law or (+357) 22250597.
---
S. ANTONIOU & ASSOCIATES LLC is a lawyer's liability company founded by Stavriana Antoniou.
© S. ANTONIOU & ASSOCIATES LLC. All rights reserved. No part of this publication may be reproduced, stored in a retrieval system, or transmitted, in any form or by means, electronic, mechanical, photocopying, recording or otherwise, without the prior written permission of S. ANTONIOU & ASSOCIATES LLC. The information provided in this publication does not constitute legal, tax or investment advice and no responsibility is accepted for any loss occasioned directly or indirectly as a result of persons acting, or refraining from acting, wholly or partially in reliance upon it.